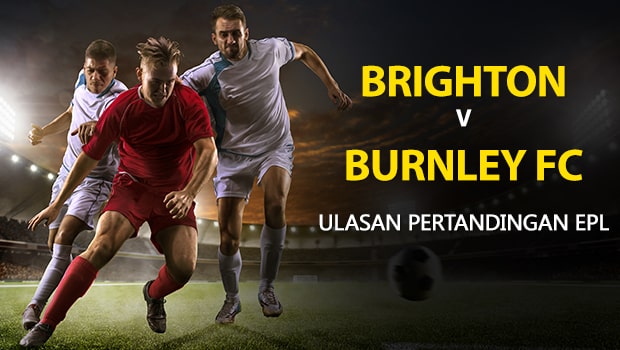 Brighton & Hove Albion bersiap-siap menjadi tuan rumah Burnley akhir pekan ini di The American Express Community Stadium. Brighton mengalami kekalahan 4-2 di jalan melawan Fulham, sementara Burnley memasuki pertandingan ini setelah pertandingan 1-1 akhir pekan lalu di kandang melawan Southampton.
Mari kita lihat lebih dekat di mana nilainya berada dalam pertarungan ini.
Pilihan Dafabet
Tim untuk Menang (Waktu Reguler)
• Brighton & Hove Albion FC: 2.11
• Draw: 3.27
• Burnley FC: 3.98
Puran
• Brighton & Hove Albion FC -0.5: 2.12
• Leicester City +0.5: 1.82
Total
• Over 2, 2.5: 2.16
• Under 2, 2.5: 1.76
Yang Harus Diperhatikan
Seri: Ada peluang 30,5 persen pertandingan berakhir seri. Ada seri dalam 30,5 persen sim AccuScore, menunjukkan tidak ada nilai tambah pada undian.
Skor rata-rata setelah 10.000 simulasi adalah 1,25 – 0,55, mendukung Brighton.
Dibutuhkan Disiplin: Burnley adalah No. 2 di liga dalam panggilan offside. Brighton adalah No. 5, dengan 8 offsides lebih sedikit dipanggil dibandingkan Burnley. Fulham adalah No. 1 di liga dalam kategori ini – bukan sesuatu yang ingin diketahui oleh tim.
Wasit: Stuart Atwell ditunjuk sebagai pemimpin tim untuk pertandingan ini. Pada musim Liga Premier 2018-2019, Atwell masing-masing memiliki 1 pertandingan untuk kedua tim. Dia terlibat dalam kekalahan 3-1 Burnley melawan Liverpool pada 5 Desember 2018, dan dalam kekalahan Brighton 2-1 melawan Chelsea pada 16 Desember 2018.
Head to Head: Kedua belah pihak berhadapan dalam aksi Liga Premier pada Desember 2018 ketika Burnley mencatatkan kemenangan 1-0. Lima pertandingan sebelumnya berakhir seri. Brighton & Hove terakhir kali mengalahkan Burnley dalam pertandingan Liga Premier pada Agustus 2013.
Pemimpin yang Diproyeksikan
Ashley Barnes memiliki peluang 14 hingga 15 persen untuk mencetak gol bagi Burnley. Dia rata-rata 1,25 tembakan secara keseluruhan, 0,51 tembakan ke gawang per dan 0,15 gol per sim.
Glenn Murray memiliki peluang 43 hingga 44 persen untuk mencetak gol untuk Brighton & Hove. Dia rata-rata 1,35 tembakan keseluruhan per sim, 0,73 tembakan ke gawang per dan 0,57 gol per sim.
Analyst's Pick
Brighton & Hove untuk menang.
Ada peluang 47 persen Brighton & Hove memenangkan pertandingan ini dengan setidaknya gol. Mereka menang hampir 53 persen dari SIM AccuScore, menunjukkan beberapa nilai tambah pada favorit. Rata-rata margin kemenangan mereka di sims AccuScore adalah +0,70 gol. 4-star (out of four) AccuScore memilih tren panas.
Leave a comment