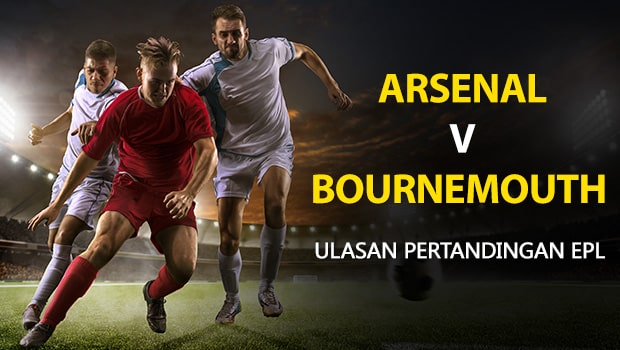 Menyusul jalan imbang 1-1 pekan lalu vs Manchester United, Arsenal kembali ke rumah untuk menjamu AFC Bournemouth di Emirates Stadium, Minggu sore ini.
Mari kita lihat lebih dekat di mana nilainya berada dalam pertarungan ini.
Team to Win (Regular Time)
Arsenal FC: 1.48
Draw: 5.19
AFC Bournemouth: 6.17
Puur
Arsenal FC -1.5: 2.19
AFC Bournemouth +1.5: 1.77
Total
Over 3.5: 1.94
Under 3.5: 1.96
Draw: Ada peluang 19 persen draw. Itu terjadi dalam 20 hingga 21 persen simulasi, menunjukkan beberapa – tetapi tidak banyak – nilai tambah.
Skor yang diproyeksikan adalah 2..48 – 1.27, mendukung Arsenal.
6 Terakhir: Arsenal memiliki 3 seri dan 3 kemenangan dalam enam pertandingan terakhir mereka secara keseluruhan. Bournemouth memiliki 2 kali seri, 2 kemenangan dan 2 kekalahan dalam enam pertandingan terakhir mereka secara keseluruhan.
Kartu Kuning: Liga Arsenal liga dengan 19 kartu kuning.
Team play: Arsenal berada di urutan ke-4 di liga di sudut (45). Leicester City adalah No. 1 (51).
Head to Head: Kedua belah pihak terakhir kali bertanding dalam aksi liga Premier pada 27 Februari 2019 ketika Arsenal menang, 5-1. Mereka hanya cocok 7 kali dalam sejarah klub.
Callum Wilson memiliki peluang 37 persen untuk menjaringkan bola untuk AFC Bournemouth akhir pekan ini. Wilson rata-rata 1,62 tembakan secara keseluruhan per sim, 0,87 tembakan ke gawang per dan 0,46 gol per sim.
Pierre-Emerick Aubameyang memiliki peluang 63 persen untuk mencetak gol bagi Arsenal. Dia rata-rata 2,83 tembakan keseluruhan per sim, 1,38 tembakan ke gawang per dan 1,01 gol per sim.
Leave a comment