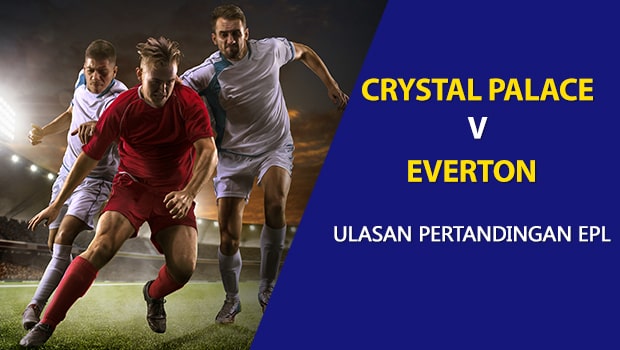 Kami bersenang-senang di hari Sabtu ini ketika Crystal Palace dan Everton bertanding head-to-head di Selhurst Park. Selalu menarik ketika data sim AccuScore dan peluang lepas pantai berada di sisi berlawanan dari money line.
Mari kita lihat lebih dekat di mana nilainya berada dalam pertarungan ini.
Odds Dafabet
Team to Win (Waktu Reguler)
Crystal Palace: 3.09
Draw: 3.28
Everton FC: 2.49
Spread
Crystal Palace +0.5: 1.62
Everton FC -0.5: 2.44
Total
Over 2: 1.64
Under 2: 2.35
Yang Harus Diperhatikan
Taruhan Seri: Peluangnya mengindikasikan ada peluang sekitar 30,5 persen pertandingan akhir pekan ini berakhir seri. Itu terjadi pada 26 persen sims AccuScore, menunjukkan tidak ada nilai tambah pada pilihan.
Skor yang diproyeksikan adalah 1,71 – 1,03, mendukung Crystal Palace.
Tren: Everton memiliki finish yang cukup kuat untuk musim lalu. Mereka memenangkan lima dari delapan pertandingan terakhir mereka, tetapi yang lebih penting, mencatat enam clean sheet dalam rentang itu. Kemenangan kandang melawan Chelsea dan Arsenal menunjukkan masa depan yang kuat bagi tim. Akankah mereka masuk ke musim ini dengan tingkat momentum yang sama?
6 Terakhir: Melihat kembali ke musim lalu, Crystal Palace memiliki 4 kemenangan, 1 imbang dan 1 kekalahan dalam enam terakhir secara keseluruhan. Tamasya terakhir mereka adalah pada awal Mei ketika mereka memenangkan pertandingan kandang 5-3 vs Bournemouth. Everton memiliki 3 kemenangan, 2 imbang dan 1 kekalahan dalam enam terakhir secara keseluruhan. Pertandingan liga terakhir mereka adalah pada bulan Mei ketika mereka selesai di jalan imbang 2-2 vs Tottenham.
Head to Head: Kedua belah pihak terakhir bertemu dalam aksi Liga Premier pada bulan April 2019, berakhir imbang tanpa gol.
Pemain yang Disoroti
Cenk Tosun memiliki peluang 33 persen untuk mencetak gol bagi Everton. Dia rata-rata 1,57 tembakan keseluruhan per sim, 0,62 tembakan ke gawang per dan 0,40 gol per sim.
Untuk Crystal Palace, kita akan melihat Michy Batshuayi. Dia memiliki hampir 37 persen peluang untuk mencetak gol, rata-rata 2,25 tembakan secara keseluruhan per sim, 0,89 tembakan ke gawang per dan 0,47 gol per sim.
Pilihan Analis
Crystal Palace untuk menang. .
Kemungkinan menunjukkan ada peluang 32 persen Crystal Palace memenangkan pertandingan ini. Mereka memenangkan 51 persen sim AccuScore, menunjukkan sedikit nilai sampingan.
Leave a comment