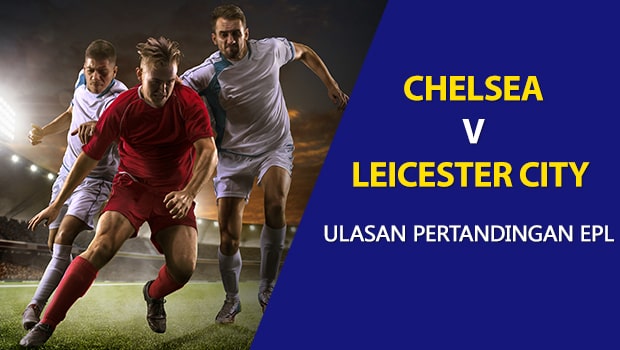 Kami memiliki pertarungan tenda di Stamford Bridge saat Chelsea dan Leicester City saling berhadapan, keduanya mencari kemenangan pertama mereka musim ini.
Mari kita lihat lebih dekat di mana nilainya berada dalam pertarungan ini.
Peluang Dafabet
Team to Win (Waktu Reguler)
Chelsea FC: 1,83
Draw: 3.70
Kota Leicester: 4,70
Spread
Chelsea FC -1: 2.56
Leicester City +1: 1.57
Total
Over 2,5: 2,01
Under 2.5: 1.89
Yang Harus Diperhatikan
Taruhan Seri : Peluangnya mengindikasikan ada peluang sekitar 27 persen pertandingan akhir pekan ini berakhir seri. Itu terjadi pada 25 persen sim AccuScore, menunjukkan tidak ada nilai tambah pada pilihan.
Skor yang diproyeksikan adalah 1,75 – 1,37, mendukung Chelsea.
Prediksi Musim: Menuju musim, Chelsea diproyeksikan oleh FiveThirtyEight untuk menyelesaikan No. 4 di klasemen. Tepat di depan Manchester United. Mereka hanya diberi peluang 3 persen untuk memenangkan Liga Premier.
Perubahan Formasi: Leicester City kembali ke 4-3-3 di Minggu 1 yang tidak membuahkan hasil luar biasa. James Maddison rata-rata 2,8 operan kunci per pertandingan musim lalu; akhir pekan lalu, dia hanya punya dua. Vardy rata-rata melakukan 2,3 tembakan per pertandingan musim lalu; dia memiliki nol tembakan dalam undian pekan lalu.
Head to Head: Kedua belah pihak terakhir bertemu dalam aksi Liga Premier pada Mei 2019 ketika mereka selesai imbang tanpa gol.
Leave a comment