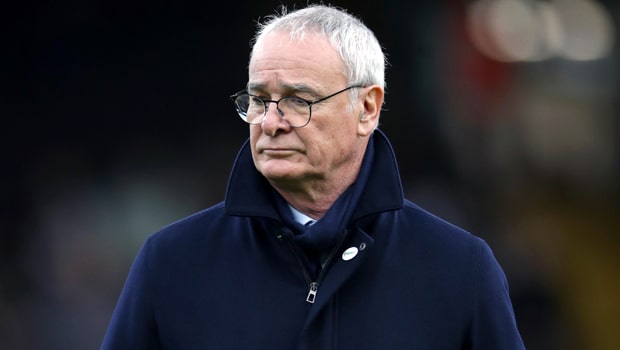 Claudio Ranieri telah mempertanyakan semangat pemain-pemain Fulham nya setelah mereka di lempar keluar dari Kejuaraan FA dari Liga Two outfit Oldham pada hari minggu lalu.
The Cottagers menyerah untuk kekalahannya 2-1 kalah di Craven Cottage dengan skor dari Callum Lang menentukan gol di menit ke 88 untuk kurang ketelitian dari Oldham yang baru saja duduk di posisi 10 di tingkat keempat.
Ranieri membuat 6 perubahan untuk permulaan barisannya dari salah satu yang sudah bermain melawan Arsenal di Liga Premier pada hari tahun baru dan dia mengakui bahwa pemain –pemain yang dating dengan kekurangan semangat dan gagal untuk meraih kesempatan mereka.
"Jika kamu gagal, tetapi kami memberikan 100% personaliti, semangat, keseluruhannya, saya bias menerima bahwa Oldham mencetak skor" Ranieri menceritakan pada Reporter.
"Akan tetapi, kami tidak bermain dengan semangat pada pertandingan lalu, itulah masalahnya. Kami sangat kecewa. Pada babak pertama sangat membosankan, kami tidak bermain seperti biasanya"
"Saya hanya bias berkata kerja yang bagus untuk Oldham, dan saya juga hanya bias berkata saya memberikan kesempatan untuk pemain yang bahkan belum terlibat tetapi mereka melewatkan kesempatan mereka.
Fulham untuk saat ini harus berkonstrasi untuk bertahan di Liga Premier dan Ranieri mengkonfirmasi bahwa ada rencana-rencana yang ditempatkan untuk memperkuat skuat nya selama pintu transfer di bulan januari.
Dia menambahkan: " Pada pintu transfer di bulan Januari ada satu bulan dan jika ada kesempatan untuk membeli satu orang, saya kursi ketua sudah siap"
The Cottagers saat ini duduk di urutan 19 dalam klasemen papan atas, terpaut empat poin dari keselamatan, dan mereka menghadapi bentrokan yang berpotensi krusial dengan sesama pejuang Burnley di Turf Moor, Sabtu.
Fulham diberi harga 3,10 untuk mengklaim kemenangan liga keempat mereka musim ini dari pertandingan itu, sementara Burnley tersedia di 2,40 dan undian ditawarkan di 3,25.
Leave a comment