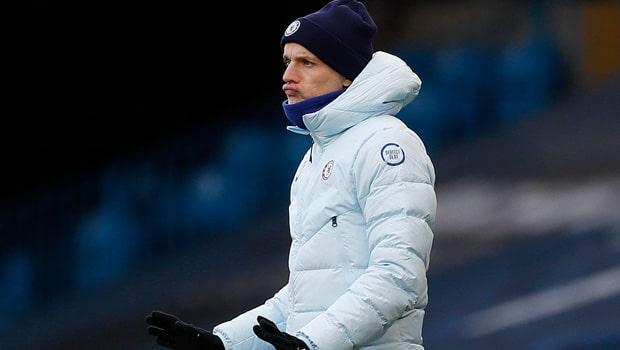 Sisi Liga Utama Inggris, Chelsea kalah 1-0 dari Porto pada hari Selasa dalam pertandingan perempat final leg kedua Liga Champions UEFA.
The Blues memenangkan leg pertama 2-0 dengan Mason Mount dan Ben Chilwell mencetak gol untuk the blues dalam kemenangan komprehensif minggu lalu.
Pertandingan kedua berlangsung cerdik karena babak pertama berakhir tanpa gol, menuju akhir tanpa gol dengan the Blues mempertahankan keunggulan 2-0 di leg pertama mereka.
Namun, raksasa Portugal Porto mendapat gol kemenangan pada menit ke-94 ketika pemain depan Iran Mehdi Terami yang menjadi pemain pengganti di babak kedua mencetak gol, tetapi itu tidak cukup untuk memaksa perpanjangan waktu.
Pasukan Thomas Tuchel melaju ke semifinal dengan skor agregat 2-1 saat mereka menunggu pemenang dari pertandingan antara Real Madrid dan Liverpool.
Begitu pula Paris Saint-Germain yang juga kalah di kandang Bayern Munich 1-0. Meski hasil tersebut belum cukup untuk mengantarkan juara Bundesliga Jerman itu melaju ke babak selanjutnya.
Juara bertahan Liga Champions UEFA awalnya kalah pada leg pertama 3-2 di Allianz Arena oleh PSG yang diilhami Kylian Mbappe pekan lalu.
Maxim Choupo-Moting mencetak 14 gol Bayern Munich sebelum paruh waktu, tetapi tim Bavaria tidak bisa mendapatkan gol kedua yang sangat dibutuhkan untuk lolos ke babak berikutnya kompetisi.
Paris Saint-Germain melaju ke semifinal dengan aturan gol tandang dengan skor agregat 3-3, dan akan menghadapi pemenang pertandingan Manchester City v Borussia Dortmund, saat mereka berupaya mencapai semifinal UEFA Champions. Liga untuk kedua kalinya secara berturut-turut.
Manchester City asuhan Pep Guardiola akan memanfaatkan keunggulan leg pertama ke leg kedua dengan kemenangan 2-1 di Etihad Stadium dari pekan lalu dan tim Inggris itu perlu memaksakan hasil imbang untuk memastikan tempat mereka di semifinal. kompetisi.
Ditulis oleh Daniel Ademiju Idowu
Leave a comment