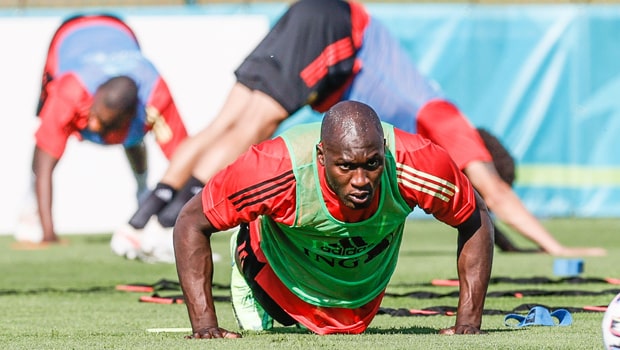 Chelsea telah merebut kembali penyerang Belgia Romelu Lukaku dari Inter Milan seharga £ 97,5 juta.
penyerang yang meninggalkan Stamford Bridge pada 2014 untuk pindah ke Everton kini telah kembali dengan kontrak lima tahun dari Inter Milan di mana ia memenangkan Seria A.
Dalam tugas pertamanya di Stamford Bridge, Lukaku mencetak satu gol dalam 15 penampilan tetapi ia kemudian bermain untuk Everton dan Manchester United.
Dia menjadi pemain termahal yang dibeli dari Serie A dan merupakan transfer Inggris termahal ke-2 setelah jumlah yang dibayarkan Manchester City untuk Jack Grealish.
Manchester City telah mengungkapkan bahwa mereka siap untuk membayar £150 juta untuk penyerang Inggris Harry Kane jika klub London Utara Tottenham siap untuk membahas kesepakatan.
The Citizens memenangkan Liga Premier musim lalu tetapi gagal meraih trofi Liga Champions UEFA setelah kalah dari Chelsea di final.
Pep Guardiola telah beraksi saat ia menandatangani Jack Grealish dari Aston Villa dengan biaya senilai £ 100m dengan Harry Kane juga di radar The Blues dengan manajer yang menyatakan bahwa mereka siap untuk melakukan bisnis dengan Spurs.
"Jika Tottenham tidak mau bernegosiasi, selesailah. Jika mereka terbuka untuk bernegosiasi, saya pikir bukan hanya Man City, tetapi banyak klub di dunia ingin mencoba mengontraknya." kata Pep Guardiola.
Sementara itu, Liga Premier dilanjutkan pada hari Jumat dengan Arsenal menghadapi Brentford, The Gunners telah menargetkan kiper Sheffield United Aaron Ramsdale sepanjang musim panas.
Namun, manajer Sheffield United Slavisa Jokanovic telah mengungkapkan bahwa kiper tersebut tidak untuk dijual. Ramsdale adalah anggota tim Three Lions yang mencapai final Euro 2020 di musim panas tetapi tidak bermain sedikit pun.
Ditulis oleh Daniel Ademiju Idowu
Leave a comment