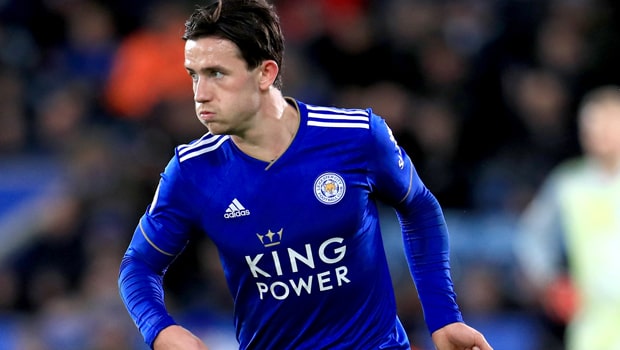 Ben Chilwell yakin kemenangan bulan lalu atas Chelsea dan Manchester City harus memberi Leicester kepercayaan diri menjelang uji coba pertandingan.
The Foxes menindaklanjuti kemenangan 1-0 di Stamford Bridge sebelum Natal dengan kemenangan kandang 2-1 atas juara bertahan Liga Premier City pada Boxing Day.
Namun, sejak saat itu tim Claude Puel telah kehilangan empat dari lima pertandingan terakhir mereka di semua kompetisi, yang paling baru saat ini turun 4-3 atas Wolves pada hari Sabtu.
Dengan pertandingan melawan Liverpool, Manchester United dan Tottenham selama beberapa minggu mendatang, sulit untuk melihat dari mana poin Leicester berikutnya akan datang, tetapi pemain internasional Inggris Chilwell menarik kepercayaan dan inspirasi dari keberhasilan mereka selama periode perayaan.
"Kami mendapat tiga pertandingan yang sangat sulit, tetapi kami mengatakan hal yang sama tentang pertandingan Man City dan Chelsea – dan kami memenangkan keduanya," kata Chilwell kepada situs web Leicester. "Ini pertandingan yang aneh, sepak bola.
"Kami baru saja bekerja keras untuk tiga pertandingan besar yang akan datang. Kami akan memberi 100 persen dan kembali dengan percaya diri siap untuk mereka."
Pertandingan pertama untuk Leicester adalah perjalanan ke Anfield untuk menghadapi pemimpin liga Liverpool pada 30 Januari dan mereka dihargai pukul 15.00 untuk membuat kejutan. The Merseysiders tersedia di 1,22 dan undian ditawarkan di 6,00.
Leicester telah kehilangan tiga pertandingan terakhir mereka melawan Liverpool, termasuk kekalahan 2-1 di King Power Stadium awal musim ini.
Leave a comment