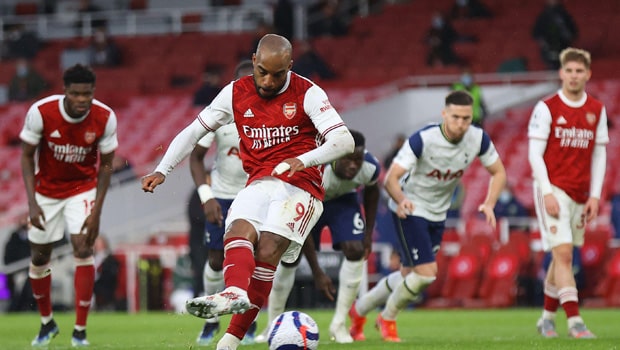 Arsenal menunjukkan karakter yang mengesankan pada Minggu malam dengan bangkit dari ketertinggalan dan mengalahkan rival London Utara Tottenham di Stadion Emirates.
The Gunners tampil mengesankan akhir-akhir ini, tidak terkalahkan dalam empat pertandingan terakhir mereka di semua kompetisi dengan tiga kemenangan dan sekali imbang.
Demikian pula, tim asuhan Jose Mourinho sedang dalam kemenangan beruntun lima pertandingan sebelum menghadapi tim Mikel Arteta di Liga Premier pada hari Minggu.
Pertandingan dimulai dengan The Gunners berada di depan, tetapi Spurs unggul dengan mengagumkan.
Pertama, Spurs harus menghadapi cedera Son Heung-Min, ia digantikan oleh penyerang Argentina Erik Lamela pada menit ke-19.
Cedera itu berubah menjadi berkah tersembunyi bagi tim tamu saat pemain Argentina itu membuat Spurs unggul dengan serangan rabona 14 menit kemudian.
Arsenal menyamakan kedudukan pada babak pertama melalui pemain tengah pinjaman Real Madrid Martin Odegaard yang tendangannya dibelokkan melewati Hugo Lloris di gawang.
Alexandre Lacazette menempatkan Arsenal di depan setelah satu jam setelah dia dilanggar oleh Davinson Sanchez di dalam kotak dan pria Prancis itu dengan tepat menempatkan bola di luar Hugo Lloris.
Pertandingan berakhir dengan The Gunners mendapatkan ketiga poin meskipun kedudukan mereka tidak berubah karena mereka tetap di posisi 10 dengan 41 poin dari 28 pertandingan sementara Spurs berada di posisi ke-7 dengan 4 poin lebih banyak dari rival mereka di London.
Sementara itu, penyerang Nigeria Kelechi Iheanacho mencetak gol pertamanya di Liga Premier Hattrick saat Leicester City mengalahkan tim degradasi Sheffield United 5-0.
Satu gol dari Ayoze Perez dan satu gol bunuh diri dari Ethan Ampadu melengkapi kemenangan gemilang bagi The Foxes.
Selanjutnya, Southampton kalah di kandang dari Brighton 2-1 meski gol Che Adams membatalkan gol pembuka Lewis Dunk untuk tim tamu.
Leandro Trossard kemudian memenangkan pertandingan untuk Seagulls di menit ke-65.
Ditulis oleh Daniel Ademiju Idowu
Leave a comment