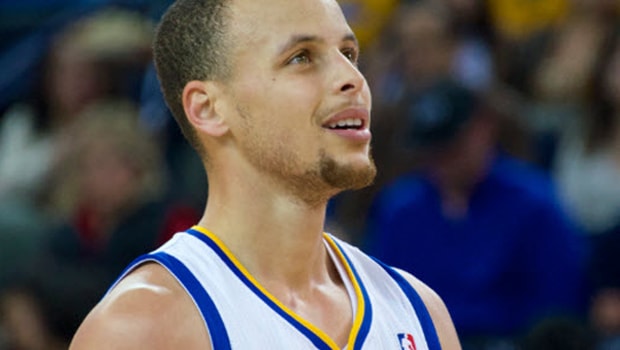 Juara bertahan NBA Golden State Warriors akan menghadapi Cleveland Cavaliers dalam final NBA untuk 4 tahun berturut-turut setelah penampilan sensasional yang ditunjukkan Steph Curry pada Senin malam.
Calon Hall of Fame itu membantu tim nya bangkit di setengah akhir pertandingan yang berujung dengan Warriors mengalahkan Houston Rockets 101-92.
Houston sebelum nya memimpin 15 poin dan mencoba untuk melanjutkan nya dalam game tujuh namun Curry dan tim menggulung mereka. Mereka mengejar 11 poin saat paruh pertama untuk kemudian Curry dan Kevin Durrant secepat nya mendapatkan kendali permainan.
Curry mencetak 27 poin dengan Warriors memenangkan seri tersebut 4-3, setelah memenangkan 2 game terakhir.
Durant finish dengan 34 poin termasuk 5 rebound dan sekarang Warriors memfokuskan untuk memenangkan gelar ketiga mereka dalam 4 tahun.
Mereka memenangkan nya di 2015 dan 2017 dengan the Cavs merebut nya di tahun 2016 dan Curry telah melontarkan pujian untuk rekan-rekan tim nya.
Ia katakana pada para pewarta: "Basket adalah permainan 48 menit dan tidak peduli seberapa buruk kami bermain, seberapa banyak lemparan yang meleset, selalu ada waktu untuk membalikkan keadaan.
"Paruh kedua sangat sulit dipercaya. [Kami] senang dapat kembali ke final.
"Ini situasi yang tidak pernah kami alami sebelum nya: memenangkan hingga game tujuh dan menjaga ketenangan dalam proses nya sepanjang seri.
"Semua kesulitan dan halangan, kami berhasil melewati nya, jadi ini perasaan yang sulit dipercaya. Memenangkan sebuah kejuaraan itu sulit – jadi ini adalah pernyataan untuk itu."
Seri Kejuaraan dimulai 1 Juni dengan the Cavs mengunjungi Warriors di Oakland, California. Golden State difavoritkan dengan odds 1,08, dengan Cleveland pada odds 7,00 untuk mengaankan jalan nya.
Leave a comment