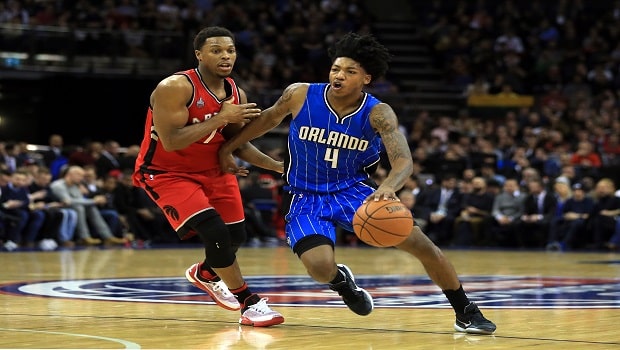 Kyle Lowry tidak berniat meninggalkan Toronto Raptors meskipun keputusan Kawhi Leonard untuk pindah.
Raptors mengklaim NBA Championship musim lalu, tetapi harapan mereka untuk mengklaim gelar back-to-back telah mendapat pukulan besar setelah kepindahan Leonard ke Los Angeles Clippers.
Dua kali NBA Finals MVP mengutip keinginan untuk lebih dekat dengan keluarganya sebagai alasan utama untuk beralih ke LA, dan Lowry menghormati keputusan mantan rekan setimnya. Namun, All-Star yang keenam kali itu menegaskan bahwa dia bahagia di Toronto dan dia tidak berpikir untuk pergi dalam waktu dekat.
"Saya ingin berada di sana – saya ingin sekali melakukan perpanjangan waktu, tetapi kita akan lihat apa yang terjadi," kata Lowry, seperti dilansir Sky Sports.
"Saya di sini untuk Bola Basket Amerika Serikat dan [untuk] mendukung para pemain dan berada di sekitar grup. Saya akan senang berada di sana dalam jangka panjang, tetapi kami akan berdiskusi ketika waktunya tepat."
Leonard hanya menghabiskan satu musim di Toronto tetapi memainkan peran penting dalam pendaratan tim Kejuaraan pertama dan Lowry telah terbayar dengan penghargaan kepada Pemain Defensive of the Year dua kali. Dia menambahkan: "Saya senang untuk orang-orang yang – terutama pria yang membantu melakukan sesuatu yang fantastis dan sesuatu yang hebat."
Dia adalah teman saya yang luar biasa dan pria yang baik. Dia membuat keputusan untuk pulang dan dia senang dengan itu dan saya senang untuknya. Benar-benar.
"Toronto odds 34.00 untuk memenangkan Kejuaraan NBA musim depan dan Clippers dinilai sebagai favorit odds 4.33.
Leave a comment