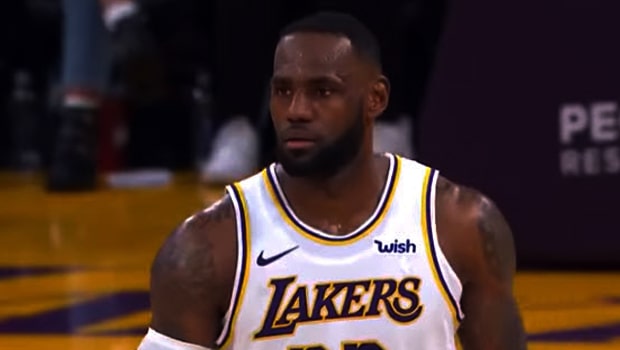 Hari pertama tahun itu memberi kami permainan yang telah dinanti-nantikan oleh beberapa dari kami. Pertandingan antara dua tim di Divisi Pasifik, Los Angeles Lakers dan Phoenix Suns, dan yang pertama bangkit menghadapi tantangan, memulai tahun dengan catatan yang baik dengan memenangkan lawan mereka, 117-107. Pertandingan itu membuat tim Los Angeles menang ketiga berturut-turut secara beruntun.
Lakers memulai pertandingan dengan catatan bagus, mengakhiri kuarter pertama 43-17. LeBron James dan Anthony Davis adalah kunci dalam memastikan tim mereka menang. James, yang merayakan assist ke-9000 pada hari Senin dalam pertandingan melawan Dallas Mavericks juga terpilih sebagai Atlet Pria Associated of the Year.
Segalanya menjadi sangat buruk bagi Lakers di kuarter kedua dan ketiga ketika Suns berusaha mengejar ketinggalan skor, mengurangi jarak di antara mereka. Pada suatu titik, Suns berada tujuh poin di belakang Lakers. Pada saat itulah James dan Davis harus turun tangan untuk menyelamatkan situasi dan menempatkan tim mereka di depan lagi, akhirnya mengakhiri pertandingan dengan memimpin sepuluh poin.
Dalam upaya untuk memulai sesuatu dengan catatan yang baik, James mengakhiri pertandingan pertamanya dalam dekade baru dengan triple-double, kedelapan untuk musim ini, menghasilkan 31 poin, 13 rebound, dan 12 assist, sementara Davis mencetak 21 poin dan menghasilkan 11 rebound. Kyle Kuzma dan Avery Bradley juga merupakan pencetak gol terbanyak, masing-masing menghasilkan 19 dan 18 poin.
Sebelum pertandingan, tim Lakers harus berdiam diri sebentar, memberi hormat kepada mantan komisioner NBA, David Stern, yang meninggal pada Rabu pagi dini hari setelah menderita pendarahan otak. Berbicara setelah pertandingan, James menyoroti betapa pentingnya Stern bagi kemajuan NBA, meningkatkan jumlah penonton dan minat dalam permainan.
Lakers akan menghadapi Pelikan New Orleans berikutnya pada Sabtu, 4 Januari.
Los Angeles Laker difavoritkan 1,15 untuk mengalahkan Pelikan New Orleans, sementara Orleans didukung pada 6,25.
Leave a comment