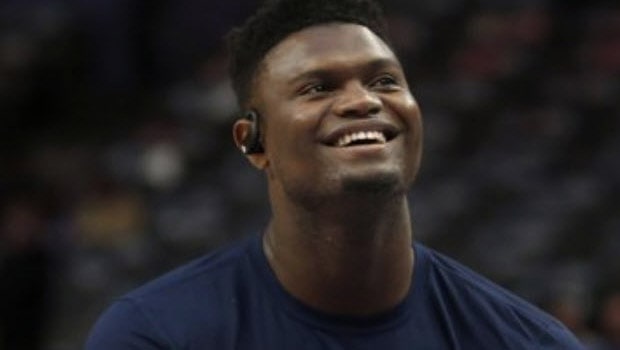 NBA telah mengumumkan NBA All-Rookie First Team 2019-20 pada hari Rabu, dan pemenang NBA Rookie of the year 2019-20, Memphis Grizzlies guard Ja Morant telah dimasukkan dalam Kia NBA Rookie of the Year 2019-20.
100 surat suara dari panel global Penulis Olahraga dan penyiar memilih Morant pada semua surat suara dari pemungutan suara tim pertama All Rookies. Menurut NBA, pemain lain di Tim Utama All-Rookie NBA 2019-20 adalah guard Miami Heat Kendrick Nunn (197 poin; 98 suara Tim Utama), forward Grizzlies Brandon Clarke (189 poin; 92 suara Tim Utama), forward New Orleans Pelicans Zion Williamson (176 poin; 87 suara Tim Utama) dan forward Golden State Warriors Eric Paschall (116 poin; 28 suara Tim Utama).
Ini adalah pertama kalinya sejak musim NBA 2001/2002 ketika Pau Gadol dan Shane Battier sama-sama terpilih, bahwa Memphis Grizzlies memiliki lebih dari satu pemain di Tim Utama All-Rookie NBA.
Untuk pertama kalinya sejak musim 2008/2009, ketika Michael Beasley terpilih, Kendrick Nunn menjadi pemain Miami Heat pertama yang terpilih di NBA All-Rookie First Team.
Guard Heat Tyler Herro (115 poin), guard Toronto Raptors Terence Davis II (96), guard Chicago Bulls Coby White (90), forward Charlotte Hornets PJ Washington Jr. (88) dan forward Washington Wizards Rui Hachimura (74) adalah para pemain pada Tim Kedua All-Rookie NBA 2019-20, menurut NBA.
Pertandingan unggulan NBA 2019-20, yang dimulai pada 30 Juli dan 14 Agustus tidak dipertimbangkan saat pemungutan suara untuk Tim All-Rookie NBA serta penghargaan musiman tradisional lainnya, melainkan, permainan musim reguler didasarkan pada permainan yang dipilih .Sementara itu, NBA Draft 2020 telah dijadwalkan ulang hingga 18 November, meski tanggalnya bisa berubah.
Leave a comment