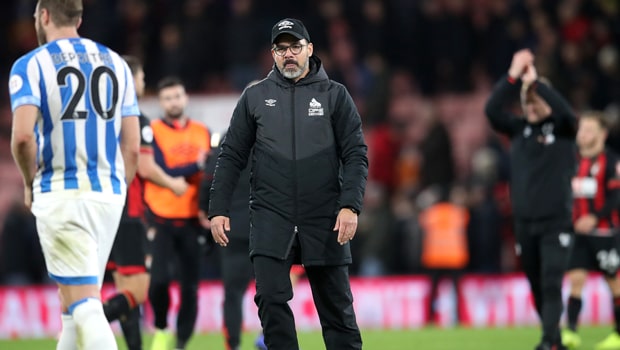 Pelatih Huddersfield Town, David Wagner, menegaskan timnya tidak layak mendapat apapun setelah memberi gol saat mereka kalah 2-1 dari Bournemouth pada Selasa malam.
The Terriers masuk ke permainan di balik kekalahan mengecewakan ke Brighton dan gagal bangkit kembali di Stadion Vitality.
Bournemouth capitalised on poor defending on two occasions as Callum Wilson and Ryan Fraser fired the home side into a two-goal lead. Wagner's men did show signs of a fightback by grabbing a goal before half-time, with Terence Kongolo finding the back of the net.
Bournemouth memanfaatkan pertahanan buruk pada dua kesempatan ketika Callum Wilson dan Ryan Fraser memecat tim tuan rumah menjadi unggul dua gol. Pria Wagner memang menunjukkan tanda-tanda perlawanan dengan meraih gol sebelum babak pertama, dengan Terence Kongolo menemukan bagian belakang gawang.
Namun, Huddersfield melewatkan peluang lebih lanjut dan Wagner menuduh pasukannya membagikan hadiah Natal awal.
"Ini sangat membuat frustrasi," katanya kepada Sky Sports. "Ini sangat mengecewakan. Untuk membuatnya benar-benar jelas, saya tidak berpikir kami pantas mendapatkan sesuatu dari permainan ini karena Anda membutuhkan pertahanan dan pelanggaran untuk bekerja.
"Ini adalah Natal bagi Bournemouth karena kami memberikan hadiah di kedua ujung lapangan, bahkan jika performa itu adalah performa terbaik kelas atas lainnya.
"Kami mengendalikan sebagian besar dan kami mendominasi mereka. Kami memiliki peluang yang cukup untuk mencetak setidaknya dua. Kami perlu mencetak tiga atau empat hari ini, tetapi kami tidak mengambilnya dan itulah mengapa kami tidak mendapat imbalan dalam hal poin.
"Tujuan pertama adalah keputusan wasit lagi di mana saya bertanya 'mengapa ini pelanggaran?' Itu sama sekali bukan pelanggaran dari sudut pandang saya dan kami kebobolan setelah tendangan bebas ini membuat frustrasi dan itu tidak membantu
Leave a comment