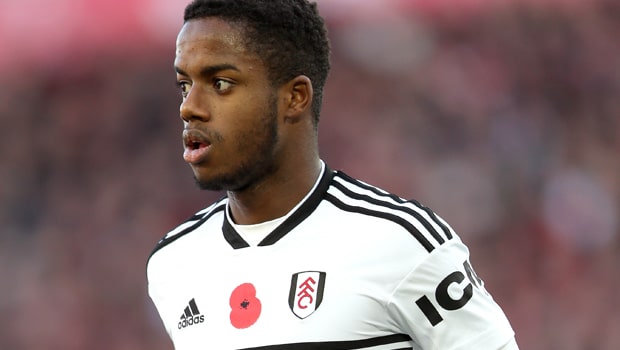 Pemain depan Fulham Ryan Sessegnon berharap bahwa timnya dapat meneruskan kemenangan mereka melawan Southampton ketika menghadapi Chelsea pada akhir pecan.
The Cottagers berhasil menang 3-2 melawan Saints di Craven Cottage pada pertandingan pertama di bawah asuhan Claudio Ranieri tapi masih berada di bawah tabel klasemen Liga Premier.
Fulham akan melakoni laga berat melawan mantan klub asuhan Ranieri, Chelsea pada hari minggu, tapi Sessegnon merasa bahwa tim nya dapat memberikan perlawanan keras di Stamford Bridge.
"Kami mengerti bahwa ini akan menjadi pertandingan penting untuk kedua klub dan penonton sekaligus, " Katanya pada website resmi klub.
"Kami harus bermain seperti laga lainnya agar kami bisa mendapatkan tiga poin.
"Kemenangan ini akan meningkatkan kepercayaan dalam tim, dan kami tahu bahwa kami memerlukannya untuk bisa menang melawan Chelsea."
Sessegnon memberikan 2 assist atas kemenangan melawan Southampton dan di berikan odds 8.00 untuk pencetak goal pada laga mleawan Chelsea Di Stamford Bridge.
Pemain 18 tahun tersebut juga memuji Ranieri dan dia berharap Fulham bisa terus berkembang di bawah asuhan pelatih asal italia tersebut.
Chelsea saat ini berada di posisi ke empat klasemen dan rekor tidak terkalahkannya di hentikan Tottenham pada minggu sebelumnya.
Fulham di berikan odds 15.00 untuk menang atas the Blues, Chelsea mendapat odds 1.17 dan hasil seri dengan odds 7.50.
The Cottagers akan melawan Leicester setelah pertandingan melawan Chelsea, sebelum pertandingan melawan Manchester united, West Ham dan Newcastle.
Leave a comment