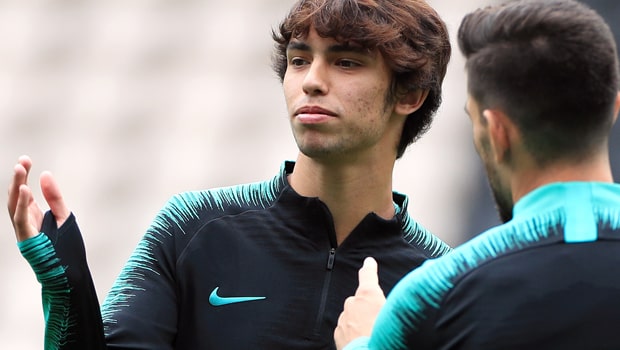 Sementara Lionel Messi dan lainnya dianugerahi Golden Ball's and Boots, senjata muda dalam permainan menerima penghargaan dalam upacara Golden Boy. Penghargaan Golden Boy diberikan kepada pesepakbola berusia 21 tahun yang paling mengesankan di tingkat teratas Eropa. Penghargaan ini pertama kali diselenggarakan oleh surat kabar Italia Tuttosport pada tahun 2003 dan sejak itu menjadi institusi yang diikuti di seluruh dunia sepakbola. Juri terdiri dari perwakilan surat kabar olahraga terkemuka di Eropa, seperti l'Equipe, Marca dan The Times.
Tahun ini pemenangnya adalah penyerang Portugis Atletico Madrid Joao Felix, yang juga telah disebut-sebut oleh Cristiano Ronaldo berikutnya oleh banyak orang. Yang cukup menarik, Ronaldo tidak pernah memenangkan penghargaan Anak Emas, tidak seperti saingannya Leo Messi. Pemenang lain termasuk orang-orang seperti Cesc Fabregas, Paul Pogba dan Kylian Mbappe, tetapi juga nama-nama yang tidak begitu sukses seperti Brasil, pemain Manchester United Anderson, dan sesama orang Portugis Renato Sanches, yang kariernya sejauh ini mengecewakan.
Joao Felix tiba di Madrid dari Benfica hanya bulan Juli ini dengan harga £ 113 juta tetapi telah memiliki awal yang mengesankan secara keseluruhan di klub La LIga. Meskipun hanya mencetak dua gol, Felix telah menjalankan pertunjukan dalam pelanggaran Atletico dan menunjukkan bakat luar biasa di Liga Champions juga, mencetak sekali dalam tiga penampilan. Wonderkid menembus musim lalu, mencetak 15 gol untuk Benfica di liga papan atas Portugal NOS di musim senior pertamanya. Lebih mengesankan lagi, Felix juga menambahkan sembilan assist dan juga bekerja keras untuk bertahan – sifat yang langka untuk prospek yang panas berusia 19 tahun. Felix melakukan debut Portugal pada bulan Juni dan telah tampil enam kali sejak itu, tanpa mencetak gol. Kebangkitannya cepat, tetapi masih ada lagi yang akan datang dari "Cristiano Ronaldo berikutnya".
Sementara Joao Felix memenangkan suara dengan 332 suara, sepakbola Eropa penuh dengan talenta muda di belakang Portugis. Posisi kedua diambil oleh pemain sayap Dortmund, Inggris, Jadon Sancho, yang sudah tampil mengesankan musim lalu tetapi sama sekali tak terhentikan musim ini: ia telah menandai lima gol dan tujuh assist dalam 11 penampilan Bundesliga. Orang Jerman Kai Haverz dari Leverkusen berada di urutan ketiga, anak emas Norwegia Erling Haaland dari RB Salzburg menempati posisi keempat dan menempati posisi lima teratas adalah bek Juventus Belanda Matthijs de Ligt.
Senjata muda dapat terlihat beraksi di seluruh Eropa, jadi jangan lewatkan penawaran Dafabet dari semua tingkat teratas Eropa!
Dafabet offers
Villarreal vs Atletico Madrid (1×2): 3.10 – 3.25 – 2.33
Dortmund vs Düsseldorf (1×2): 1.31 – 5.60 – 8.50
Leverkusen vs Schalke (1×2): 1.90 – 3.55 – 4.00
Lazio vs Juventus (1×2): 2.87 – 3.30 – 2.44
Leave a comment