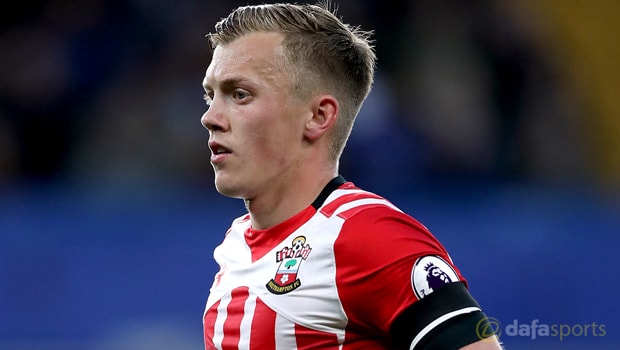 James Ward-Prewse, gelandang, percaya bahwa Southampton telah tampil luar biasa dalam musim yang penuh tantangan dan ia mengajak mereka untuk mengakhirinya dengan mantap.
Saints akan memasuki laga hari Rabu, melawan Manchester United, di St. Mary's di ranking sembilan Liga Premier, tapi mereka masih berpeluang untuk finish di ranking delapan.
Southampton telah menikmati musim yang baik dibawah pelatih terkini, Claude Puel, setelah mencapai final EFL, sebelum kalah dari lawan hari Rabu, jadi balas dendam tampaknya akan terjadi di pertengahan pekan.
Despite their exploits, there have been suggestions that Puel could lose his job due to their failure to progress in the Europa League, while it's understood some sections of the fans aren't too happy with their style of football.
Ward-Prowse, who has developed into one of the more influential players at the club this term, believes it is crucial to see the campaign out on a positive note with fixtures against United and Stoke left to come.
"Ini musim yang penuh tantangan bagi kami, tapi kalau kita perhatikan lagi, saya pikir ini musim yang sukses sekali," tuturnya ke situs resmi Southampton.
"Dengan regu pemain yang kami punya, kami ingin memastikan kami mencapai ranking yang jauh lebih tinggi. Dengan mempertimbangkan semuanya, saya rasa ini musim yang bagus dan kami bertujuan untuk mengakhirinya dengan hebat.
"Sekarang ini akhir dari musim panjang yang tangguh, dan beberapa laga terakhir ini penting bagi finish yang kami mau di klasemen."
Southampton terpasang di odds 2,70 untuk menang pada Rabu malam, sementara MU didukung di odds 2,75, dan hasil seri tersedia di odds 3,20.
Leave a comment