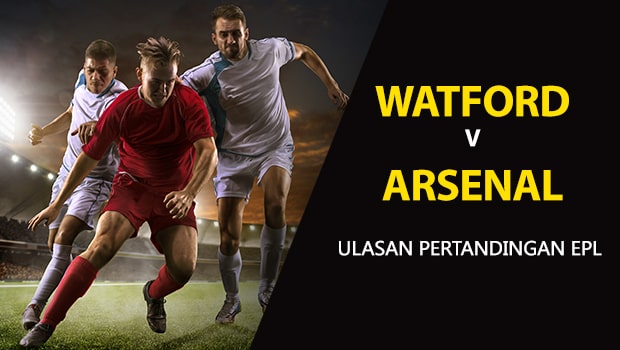 Sepasang tim sama-sama bermain imbang terakhir kali di head-to-head di Vicarage Road, Minggu ini. Watford dan Arsenal berbentrokan dalam data simulasi AccuScore pertarungan menunjukkan beberapa side value.
Mari kita lihat lebih dekat di mana nilainya berada dalam pertarungan ini.
Pilihan Dafabet
Team to Win (Waktu Reguler)
• Watford: 3,72
• Draw: 3.88
• Arsenal: 1.99
Spread
• Watford +0.5: 1.91
• Arsenal -0.5: 2.03
Total
• Over 3: 1.96
• Under 3: 1.94
Yang Harus Diperhatikan
Draw: Pilihan menunjukkan ada 26 persen peluang pertarungan ini berakhir seri. Itu terjadi dalam 20 persen simulasi – menunjukkan tidak ada nilai tambah pada pilihan.
Skor yang diproyeksikan adalah 2,34 – 1,07, mendukung Arsenal
Last Time Out: Watford memasuki pertarungan akhir pekan ini setelah hasil imbang 1-1 melawan Newcastle di akhir Agustus. Arsenal selesai dengan hasil imbang 2-2 di kandang vs Tottenham.
Pertahanan: Pertahanan Arsenal ada di titik untuk memulai musim, peringkat Nomor 3 di liga dalam blok, dan Nomor 5 di liga yang disimpan.
Head to Head: Kedua belah pihak terakhir kali bertanding dalam laga Liga Premier pada 15 April 2019 ketika Arsenal menang, 1-0.
Pemimpin yang Diprediksikan
Pierre-Emerick Aubameyang hampir memiliki peluang 54 persen untuk mencetak gol bagi Arsenal. Dia rata-rata 3+ tembakan keseluruhan per sim, 1,25 tembakan ke gawang per dan 0,78 gol per sim.
Andre Gray memiliki peluang 27 persen untuk mencetak gol untuk Watford. Dia rata-rata 1,61 tembakan keseluruhan per sim, 0,68 tembakan ke gawang per dan 0,32 gol per sim.
Pilihan Analis
Arsenal menang.
Pilihan menunjukkan ada peluang 50 hingga 51 persen bagi Arsenal untuk memenangkan pertarungan ini. Mereka menang hampir 65 persen dari simulasi, menunjukkan beberapa nilai nyata pada pilihan.
Pastikan untuk memeriksa semua prediksi MLB, NFL, NCAA, NHL, NBA, dan pertandingan sepak bola lainnya dari AccuScore.
Leave a comment