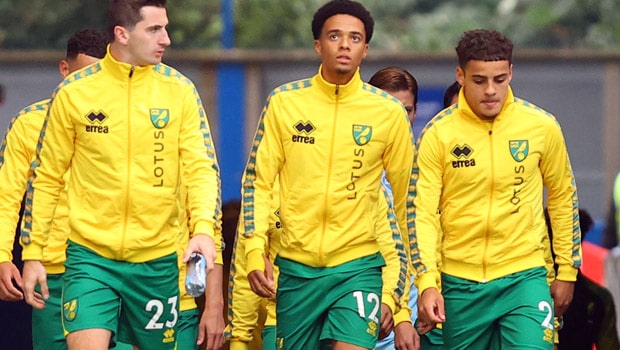 Bek Norwich City, Jamal Lewis hampir pindah ke klub Liga Premier Inggris Newcastle setelah The Canaries menerima tawaran terbaru dari The Toons.
Sisi Carrow Road menyetujui kesepakatan transfer senilai £ 15 juta untuk pemain internasional Irlandia Utara dengan persyaratan pribadi yang sudah diselesaikan oleh The Magpies pada Minggu malam.
Stuart Webber, direktur olahraga Norwich City telah mengadakan pertemuan dengan kubu The Magpies pada hari Jumat.
Sebelumnya, Jamal Lewis hampir pindah ke Liverpool ketika juara Liga Premier Inggris itu menawarkan £ 8 juta untuk sang bek tetapi ditolak oleh Norwich.
Manajer Canaries Daniel Farke menyatakan bahwa keputusan tidak berada di tangannya sendiri meskipun dia tidak ingin pemain terbaik dalam tim untuk pergi.
Dia berkata: "Saya telah berbicara banyak tentang situasi ini, dan tidak ada yang berubah. Jika ada sesuatu terjadi di belakang saya, itu terserah Stuart Webber, direktur olahraga kami untuk membuat keputusan. Dari sudut pandang olahraga, kami perlu pemain terbaik kami, dan saya tidak akan menjual pemain terbaik kami.
"Tapi saya tidak naif. Keputusan harus dibuat demi kepentingan klub, bukan hanya pelatih kepala. Jika dewan dan direktur olahraga kami memiliki situasi di mana mereka harus memutuskan demi kepentingan terbaik untuk klub, mereka ada di posisi yang lebih tepat dari saya. Saya percaya orang-orang penting akan membuat keputusan yang terbaik. Tapi saya belum tahu apakah ada berita lainnya lagi. " Dikutip dari Sang Pelatih, Daniel Farke.
Norwich City terdegradasi dari Liga Premier Inggris musim lalu setelah finis di posisi terendah, dan mereka juga memulai musim baru dengan catatan buruk setelah kalah dari Luton Town 3-1 di ajang Piala EFL pada hari Sabtu.
Pada akhir pekan ini, mereka akan menghadapai Huddersfield dalam partai tandang di pertandingan Divisi Championships pertama mereka.
Leave a comment