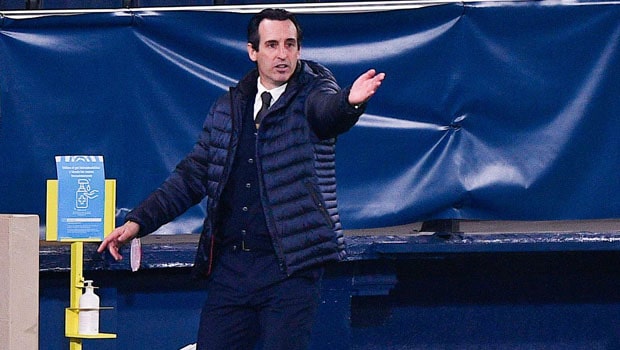 Villareal dan mantan manajer Arsenal Unai Emery telah meminta lebih banyak kesabaran untuk bos The Gunners saat ini Mikel Arteta menjelang pertandingan tim dengan Arsenal di semifinal Liga Eropa UEFA pada Kamis malam.
Emery ditunjuk sebagai manajer Villarreal pada 2020 setelah memimpin Arsenal ke final Liga Europa pada 2019, di mana The Gunners kalah 4-1 dari Chelsea pada final yang dimainkan di Baku, Azerbaijan.
Pembalap Spanyol itu juga manajer tersukses dalam sejarah kompetisi, setelah memenangkan 3 gelar Liga Europa bersama Sevilla.
Dia percaya bahwa Mike Arteta adalah janji yang tepat untuk klub London itu.
"Ini masalah kesabaran. Saya pikir ini pernikahan yang sempurna, Arteta adalah manajer yang hebat, dan Anda dapat melihat identitas yang jelas dari sebuah rencana permainan." Kata Emery.
Kapal Selam Kuning baru-baru ini kalah 2-1 dari Barcelona di La Liga pada akhir pekan dan kalah dalam dua pertandingan terakhir mereka, termasuk kekalahan 2-1 dari Alaves.
Villareal mengalahkan Dinamo Zagreb, yang mengalahkan rival Arsenal di London, Tottenham di babak 16 besar.
Sementara itu, The Gunners juga kalah di laga terakhirnya melawan Everton di Premier League dengan skor 1-0. Di akhir pekan.
Arsenal juga perlu memenangkan Liga Europa karena itu adalah satu-satunya peluang mereka bermain di Eropa musim depan.
Sementara itu, dalam pertandingan kedua Liga Eropa UEFA yang akan dimainkan pada Kamis, Manchester United akan melawan tim Italia Roma.
Di La Liga, Rabu, Atletico Bilbao ditahan imbang 2-2 oleh Real Valladolid. Jon Morcilla memberi tuan rumah keunggulan awal pada menit ke-14 pertandingan.
Tim tamu mengira mereka telah mencetak gol empat menit sebelum jeda, tetapi gol Shon Weissman dianulir karena offside setelah pemeriksaan VAR.
Fabian Orellana akhirnya menyamakan kedudukan di menit ke-70 sebelum Raul Garcia membuat tuan rumah unggul enam menit kemudian, tetapi Real mengambil satu poin melalui Weissman di menit terakhir pertandingan.
Barcelona akan menghadapi Granada di kandang sendiri di Camp Nou pada hari Kamis.
Ditulis oleh Daniel Ademiju Idowu
Leave a comment